Joanne is a Registered Psychologist (SK #651) in private practice in Regina, Saskatchewan. She provides individual counselling to adults during challenging times in their lives. 
"There is something wonderfully bold and liberating about saying yes to the entirely imperfect and messy human experience."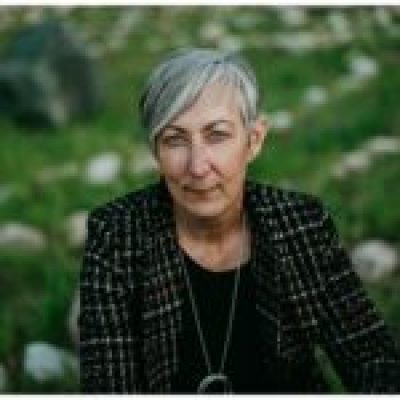 Registered Psychologist in Regina, Saskatchewan, Canada.
"Thank you for taking the time to visit my website. Maybe you are curious about who I am and how I work. I invite you to read the information below. If you have any questions, I would be happy to answer them for you."
Joanne Frederick is a Registered Psychologist who has worked with individuals, groups and organizations in a variety of roles since 1987. Her work is guided by a passion for helping people find sustainable solutions to life challenges using a mindfulness-based approach. She is a dynamic teacher and presenter who blends her knowledge, skills, wisdom and experience with equal parts of warmth, humour and compassion.
Her professional memberships include: the Saskatchewan College of Psychologists, the Canadian Psychological Association and the Canadian Register of Health Service Providers in Psychology. As well, she is a member of the Canadian Positive Psychology Association.
A cancer diagnosis in 2003 dramatically changed the course and purpose of her life. After physically recovering from treatments, she struggled to manage feeling of anxiety and despair related to experiencing a life-threatening illness. She eventually discovered meditation and other mindfulness practices which provided a meaningful way for her to regain a sense of psychological steadiness. Since that time, she has integrated mindfulness practices into her life, both personally and professionally.
Joanne is also the founder and director of the Prairie Centre for Mindfulness. She teaches the internationally-acclaimed eight week course, Mindfulness-Based Stress Reduction (MBSR) and also facilitates various educational and training sessions on mindfulness throughout the province. Many people complete MBSR either before, during or after individual counselling in order to learn and practice effective ways of reducing stress-related symptoms. Details about the course can be found here: https://www.prairiemindfulness.ca/.